Every once in a while, there is something I find that makes me say "WHOA."
Somethings also make me say "EW." But we'll save those for another day. (c:
My newest Whoa moment was when I saw a teeny tiny piece of artwork in the newest issue of
Lonny
and I was *definitely* going to want to see more of it...
WHOA.
The artist is Destiny Womack and she has a shop on Etsy Called
WO Studios
...
The color, the movement, the impact...THE COLOR!!!
I'm not even going to pretend that I know a darn thing about art. Because I don't.
But I definitely know what I like.
And me likey. (c:
Can't you just imagine one of those stunners as the focal point of a show stopping room?
Yep, I'm picturing it...and it's a beautiful thing, peeps.
And speaking of pictures...don't forget to hop on over to today's installment of
ROOMSPIRATION!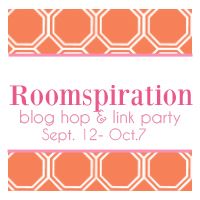 Go meet Judy from
DIY by Design
and scope out her fantastic guest room and link up your own!!!