So much amazingness today, I can hardly stand it!
I'm guesting over at
Splendid Design
while the adorable Megan is off on a two and a half week vacay in Europe.
Some people have all the luck!
Like me, getting to talk about this over there:
And also getting to guest post over at one of my favorite bloggy friend's,
Keller Creative
!!!
She is the mastermind behind a million different amazing projects and was who designed this little gem for me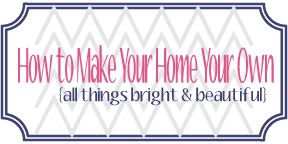 And I get to gush about two of my favorite summer things...
Seriously, how did I get so lucky? Two fantastic blogs in one day. It's like some sort of crazy record for me...I'm sure there will be more crazy records...or just crazy (c;
Then I've caught jungle fever.
In a kind of awesome and chic way.
That yellow buffet is singing "the lion sleeps tonight" song to me. And I LOVE IT.
Anywho, come on over to
Splendid Design
and
Keller Creative
for some more riveting and compelling...um, *stuff*. (c;
See you there!!!