I know it's Spa Week, but first things first, IT'S A PARTY!!!
SPRING INTO SPRING!!! Today the party's at my place, but there are all sorts of fun parties, check out the hostess with the mostest list at the bottom (c:
Up on the block today: Great Budget Outfits!!!
Does it have to cost a lot to look fantastic???
HECK NO!!!
I'm a big believer in shopping frugally (ignore my husband laughing hysterical in the background)...I shouldn't have to break the bank to look like a million bucks!
It's all about how you put it together, right?
Target is one of my favorite shopping destinations (c: Just look what you can put together in a pinch:
Outfit 1:
Dress
,
Shoes
,
Clutch
,
Watch
,
Necklace
And that *ENTIRE* outfit (accessories and all) comes in at $112 buckaroos...and we all know you have pieces that you can mix and match in to make it cheaper and make it *your own*!
(Plus, we also know that you can score things for even cheaper at Tar-jay if you hit the sale stuff...just sayin')
Want to follow a trend but not ready to invest the big $$$???
This is a great option!
I just picked up these fun colored jeans for $16 (online they're still $22.99) and they are the perfect pop of color for casual or a night out on the town! And how *BIG* are colored jeans right now???
Tee
,
Ruffled tank
,
Jeans
,
Cardigan
,
Sandals
,
Wedges
That Casual look just needs a couple accessories to be the perfect summer uniform for less than $50! And the Date Night look came in at $85 (and really, who needs a cardigan for a hot date??? (c: ). Just add a couple great bracelets and some earrings and this would be one hot lil' number!
This is my take on outfit on a budget:
Same colored jeans at used above, Similar shirt, Dolce Vita for Target Sandals (from two summers ago, yeah these things get USED), Target belt (clearance for 4.99 (c: ), and just ignore the bracelet (it's not exactly budget, but you can find TONS of budget statement bracelets HERE!)
And don't ignore the munchkin posin', just wants to be like mama, ATTA GIRL! (c:
**Another little tip: If you find an expensive piece that you just can't live without and can't justify the dough...check out sources like Ebay! A lot of times you can find it for a fraction of the price! (c:**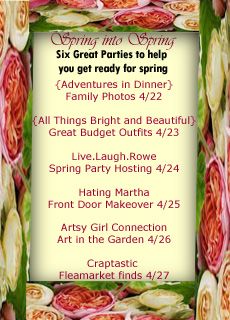 YOUR TURN! Link it up, Peeps!!!