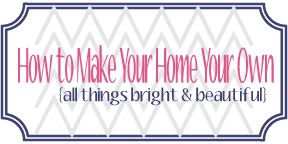 That's right. You missed it didn't you?
Me too.
High five. (c:
And dontcha just love the awesome banner that Kim from
Keller Creative
made for it???
She is *awesome* and talented and oh so sweet for doing that!
And now what you've all been waiting for...THE LINEUP!!!
Tuesday:
Wednesday:
Thursday:
You might be wondering...what??? Only three???
But I have made an executive decision to scale back the week to three days...
Don't give me those puppy dog eyes! It was a tough decision for me, too!
But don't you worry your pretty little heads, it will still be chocked full of fabulousness and fun. (c:
Of course!