There are some bloggers who are just flat impressive with their CA-RAZY DIY skillz. Things that I couldn't even think up, let alone *execute* the idea...that would be Miss Elizabeth from
The Mustard Ceiling
! I don't think there is anything she can't do, *including* making her own ikat fabric!!! Seriously, pay attention to how amazing those dining room chairs look and then just know, SHE MADE THAT! And that is just the tip of the iceberg, she is all kinds of cool (yeah, that was a pun, I figured I would point it out) and I'm so excited for her to share a little of her fabulous advice with us!!!

I was so flattered when Aubrey asked me to participate in her "How to Make a Home Your Own" series. Thank's for having me Aubrey!
I grew up with a mom who was a Realtor and a dad who loved to renovate old houses. We have many family photos of us sitting in an empty room, with a blanket on the floor, my brother's and I playing, while my parent's renovated. The hard work always paid off, our home always felt like"ours" because of the labor of love that went into it.
Growing up, I learned it was the projects you create that make a house a home. Our home is no exception. Like my dad, I grew up to love old houses (the older the better in my opinion). They have a special character to them, a history.
My husband and I bought one of the oldest homes we could find in Clovis, NM, a 1954 brick rancher, and have made it a home through our DIY projects. These projects have customized it to make it our own.
For example, our dining room wainscoting. My husband still gives me a hard time over this! I handed him a 2" photo at Lowe's and said make it look like this sweetheart...after much longer than expected :), he did...and I love it!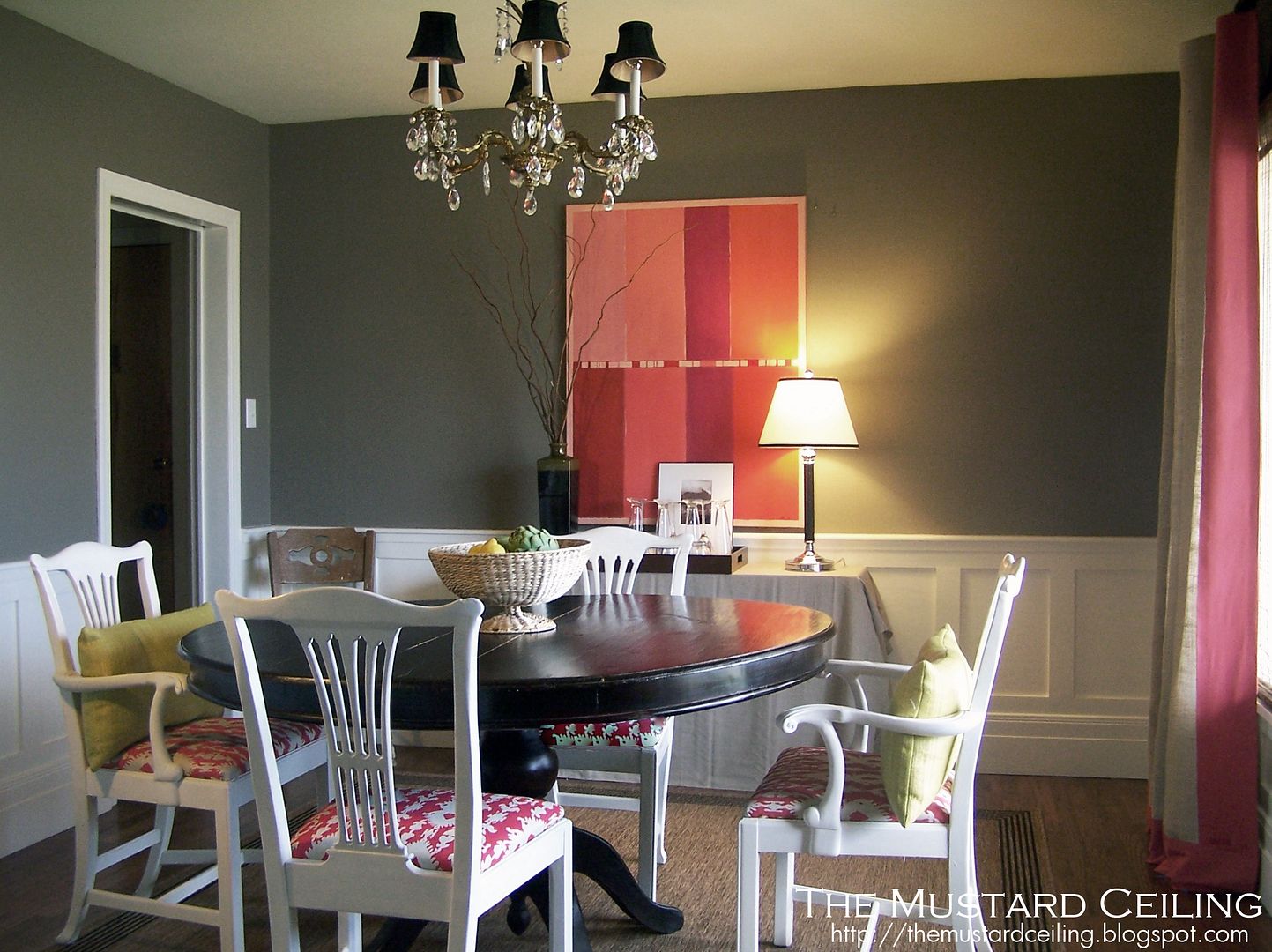 After

(The Ikat seat cushions, painting and drapes were all DIY projects).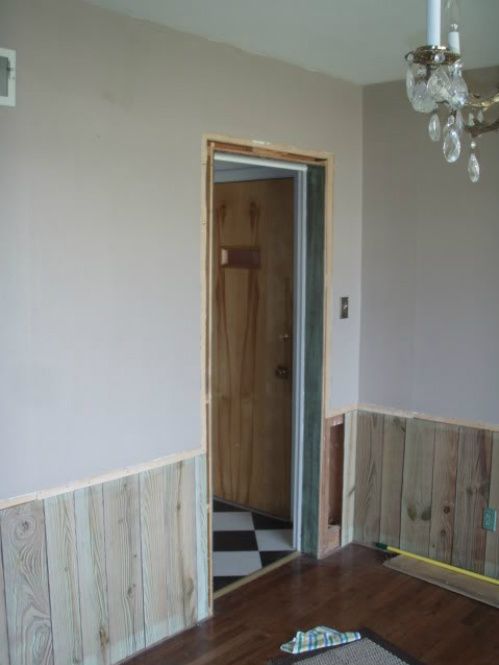 Before
Last summer, my mom came to visit for a week while Alfred was away training. We decided we were were going to surprise him with a kitchen renovation. We worked our butt's off trying to finish it before he came home....SURPRISE! He knew we were up to
something
...
After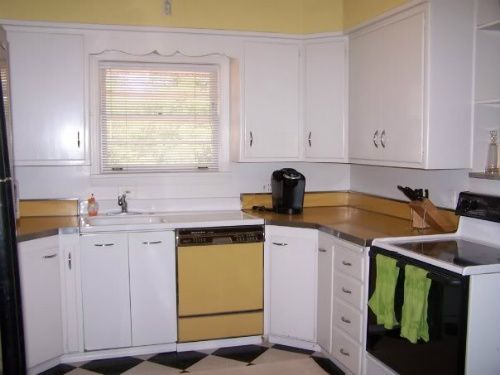 Before

Alfred turned our hall closet into an office for me to blog in, I love this spot! It is so cozy.

He built the built-ins and the desk, then I decorated it.



I could go on and on about things we have done to make our home a home, these are just a few of the things that have made it special to us.
But, at the end of the day our home would not be a home without...our family.
Gracie and Jack
Gracie
Thank you Aubrey for having me today to share what make's a home our own.
I can't wait to read the rest of the series this week!
Need some more inspiration??? (I know I can always use it!) Go check out the rest of her gorgeous home and projects...you will be glad you did. And impressed.
Did I mention she did an *ENTIRE* rug? Like a 9x12 in a fab geometric for her bedroom...I know you are curious, just
go see
for yourself! (c:
And up tomorrow:
Emily from
Name 5 Things
!!!